5 Movies for Sensitive Kids
My daughter's best friend and his mom recently had a great time re-watching her favorite childhood movies. Labyrinth. The Princess Bride. Goonies. I'm so jealous. Unfortunately for nostalgia, my sweet, sensitive girl isn't quite ready for that level of adventure. Movie recommendations are a common discussion topic among parents of highly sensitive young children. It's an issue that has dominated our screen time choices, so I like to think I've become a bit of an expert these past few years. Here are my top 5 movie picks for the tenderhearted kiddo:
My Neighbor Totoro
In polling other families with sensitive kids, this was by far the most recommended movie. Which is surprising, since it deals with a haunted house and sick mother. However it does so in such a gentle, charming way that sensitive kids are generally fine with it. It also hits the nostalgia mark for a lot of millennial parents. I had never seen it, and I can be a bit cynical, but I found this movie absolutely enchanting, as did both my kids (ages 3 and 6). I have no problem with the fact that they watch this movie almost every day. If you don't like this movie, I'm pretty sure you're dead inside.
Where to watch: Amazon
Sing
The main conflict is a singing competition, which ends up as a fundraiser, meaning no one has to lose. There's some mild peril but just enough to add excitement without being too intense. It's perfect for kids who can't handle danger or too much direct interpersonal conflict in media. A lot of the characters overcome personal challenges through their participation in the contest. Also the music is amazing, even from an adult perspective; my husband and I always push the soundtrack for family road trips (although do yourself a favor and get it on iTunes, then delete the Look at Her Butt song from your phone before your kids discover it). Now, I will say this isn't for families who are particularly strict about exposure to certain things. The bunnies singing "look at her butt" in the audition are particularly bad, but this is fairly easy to address when pointing out they didn't make it past the audition. There's also some gambling, crime, and lying (although not without consequences). You may want to pre-screen it. But in my opinion the negative reviews on Common Sense Media are a bit over-dramatic.
Where to watch: Amazon
Mary Poppins
Another one that will scratch your nostalgia itch. Music, magic, fun. Honestly I'm just going to assume you've seen it- it's a classic for a reason. In the interest of full disclosure, I do know one family whose kids freaked out at the tea on the ceiling scene, but most sensitive kids do great with this movie. It's 140 minutes, which is over my kids' usual screen time limit, so we save it for sick days or particularly lazy weekends.
Where to watch: Amazon
Winnie the Pooh (2011 version)
This one comes in at just over an hour long, making it a great choice for a first movie. It's also a great choice for new readers, as the main conflict is based around word play- Christopher Robin writes a note trying to let his animal friends know he will be "back soon," and they think he has been taken by a mysterious creature called a "Backson." This part can be mildly frightening but is handled pretty gently since the movie is geared towards young viewers. My older daughter thinks the word play is hilarious, which has kept the movie engaging as she's gotten older. The characters are portrayed faithfully to the source material, so it's even more engaging if your kids are already familiar with the books or the older films. If you tell your child the Backson is not real, be aware he pops up for an after credits scene. I think this scene actually makes him seem less scary since it's meant to be goofy, but if your child is afraid of even friendly monsters I would turn it off as soon as the movie ends.
Where to watch: Amazon
The First Part of Wall-E
If you think Totoro is charming, check out the first part of Wall-E. The movie is divided into two parts: (1) a virtually dialogueless meeting and budding romance between two robots on a vacant, post-apocalyptic earth; and (2) an adventure to save earth set on a spaceship. My family has watched the first part of this movie at least 10 times, the second part probably twice. The whole movie is fantastic, and there are some great discussions about ecology and consumerism to be had, especially if you watch the whole thing. The second part contains robot fights and some peril- my sensitive kid is OK with it but I could see where many wouldn't be. But the first part is the most endearing thing ever put on screen.
Where to watch: Amazon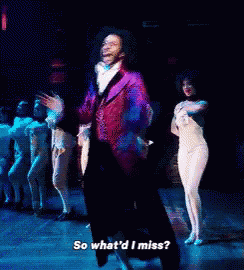 What movies does your sensitive child love? Add them in the comments!